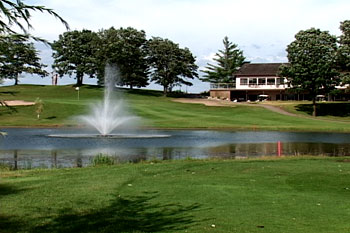 Do you wish you could afford to vacation at a resort all summer? Maybe visit a resort every weekend? Do you have visions of your very own getaway, a place to melt the stress of everyday living? Can you imagine watching the sunrise from your deck, hearing the chirps of waking birds and smelling the thick scent of the pines? Does a cozy cabin in the woods have a grip on your imagination? If you answered, "yes" to any of these questions, Resort Park Model Sales can help you realize your dreams.

Whether you are looking for a rustic cabin in the woods or a comfortable vacation home on the lake, we can provide a custom park model home that meets your needs.

We feature quality built park model homes from Wilken Homes, Woodland Park and Skyline, one of the top manufacturers in the industry. We specialize in finding the right park model for you, whether it's from our well-appointed inventory or through a custom order.

Custom orders include your choice of floor plan, interior/exterior colors. Many attractive options are available, including dishwasher, washer/dryer and fireplaces. The units also have the ability to add screened-in porch and the "add-a-room" that totals and additional 400 sq ft,

Our goal is to provide to you the highest quality park model home at a competitive price.



What Are Park Models Homes?

Park model homes are not traditional RVs, and definitely are not manufactured homes. They fall somewhere between the two and share some features of both.

The definition of park model homes used by the Recreational Park Trailer Association, Inc. is:

Park trailers are recreation vehicles primarily designed as temporary living quarters for recreation, camping or seasonal use. They are built on a single chassis, mounted on wheels and have a gross trailer area not exceeding 400 square feet in the set-up mode. Each park model trailer is certified by the Recreational Park Trailer Industry Association (RPTIA) member manufacturer as complying with ANSI A119.5. Two different types of park trailers are offered. One type is less that 8'6" in width and is designed for frequent travel on highways while the other and more popular type is wider than 8' (usually 12' in width) and must be transported with special movement permits from the state highway department. The wider units, being less mobile, are usually sited in a resort or RV park location for an extended term, typically several years.

In reality, park model homes defy definition. In addition to being enjoyed in campgrounds, they are ideally suited as an affordable option on privately owned property and are widely used as the "cabin in the woods" vacation home.

With the long list of available options, including full size appliances and bathrooms, park model home range from modest to downright luxurious.