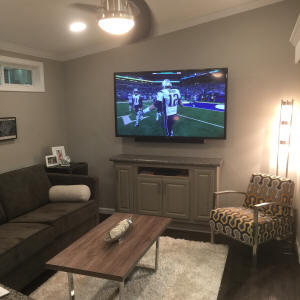 Imagine yourself in one of our Minnesota Park Models. Then imagine walking out in the pine trees and jumping into your golf cart for a refreshing 18 holes on your favorite golf course. Or glance from the comfort of your easy chair out to your boat-already to take you on a fishing journey across the bay to your favorite fishing hole. Watch the birds feeding from your kitchen window as the sun rises each morning.

Experience the serenity you deserve-a walk in the woods, bird watching, or just some good old up north friendship. Our tranquil settings are sure to fulfill your every desire.

Dreaming about owning an affordable cabin up north? Whether you are looking for a rustic cabin in the woods or a vacation home on the lake, we can provide a custom made park model to place in any resort of your choice. We have done all the homework for you - choose as many features that fit your lifestyle or pick from our Dutch Park floor plans. One of our Minnesota park models will be sure to please you.

We specialize in finding the right park model for you. Our units offer sleeping lofts for guests as well as the ability to add screened in porches for relaxing outside. The options are numerous.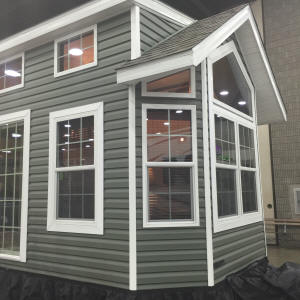 We supply top quality Park Models at a competitive price - all delivered and set up on the lot of your choice. You pick your interior/exterior colors as well as a floor plan that works for you. Many custom options are available with dishwasher, washer/dryer, fireplaces and more. We provide an easy purchasing environment for you and your family. Prices start as low as $89,000. Allow 2-3 months order time for custom cabins. You can also purchase from our in stock units and start enjoying immediately.

Skyrocketing real estate prices have made the dream of owning a lake home or retirement home out of reach for many people. Park homes are an alternative. While sales of recreational vehicles are flat, sales of park homes are rising. Park homes aren't RVs. They can't be hitched up and hauled down the road without a state permit and a professional hauler. Park homes must be less than 400 square feet in size. Our Park homes measure 12 feet wide and up to 34 feet long for a total square footage of 396 feet.
Contact us today at 800-247-1598